Some people are fans of the Chicago Bears. But many, many more people are NOT fans of the Chicago Bears. This 2017 Deadspin NFL team preview is for those in the latter group. Read all the previews so far here.

Your team: Chicago Bears.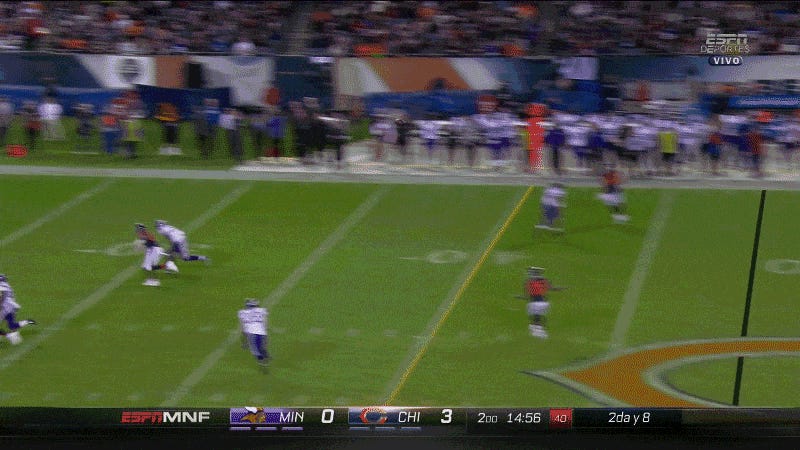 Your 2016 record: 3-13. Let's see how they shot themselves in the dick against Green Bay this time!
I know the Lions and Vikings also routinely humiliate themselves trying to beat the Packers, but the Bears…my friends, the Bears have it down to a science. Don't you dare try to out-cuck them.
Your coach: John Fox, who is clearly in the Spurrier-mailing-it-in-at-South-Cackalacky phase of his career. Look at that man and tell me he doesn't want to be in flip flops and a Hawaiian shirt and fellating a Corona at some tiki bar somewhere. Last year Seth Wickersham wrote a profile of John Elway that contained this fantastic bit about Foxy:
A rising lack of discipline under Fox prompted Elway to sometimes yell at the team because Fox wouldn't. Before a late-season practice in 2014, Fox turned to a few people on the sideline and asked, "Isn't winning the division enough?" A few weeks later, after the Broncos came out flat in a divisional playoff loss to the Colts, Fox got his answer.
Now THAT is the kind of folksy casualness that NFL owners and executives prize. John Fox: The Division Is Enough. I wish I could put money on Fox walking off the job in the middle of a Week 6 loss to go apply for a fishing license. There's no way he's gonna want to hang around this team when he has to deal with…
Your quarterback: You know, if I had told the average Bears fan a year ago…
click here to read the rest of this story